Please feel free to have a look at what all our guest have said about our Kings Way Apartment. With high star ratings from a lot of out guests we are more than confident that we are able to provide the best vacation for you, family and friends.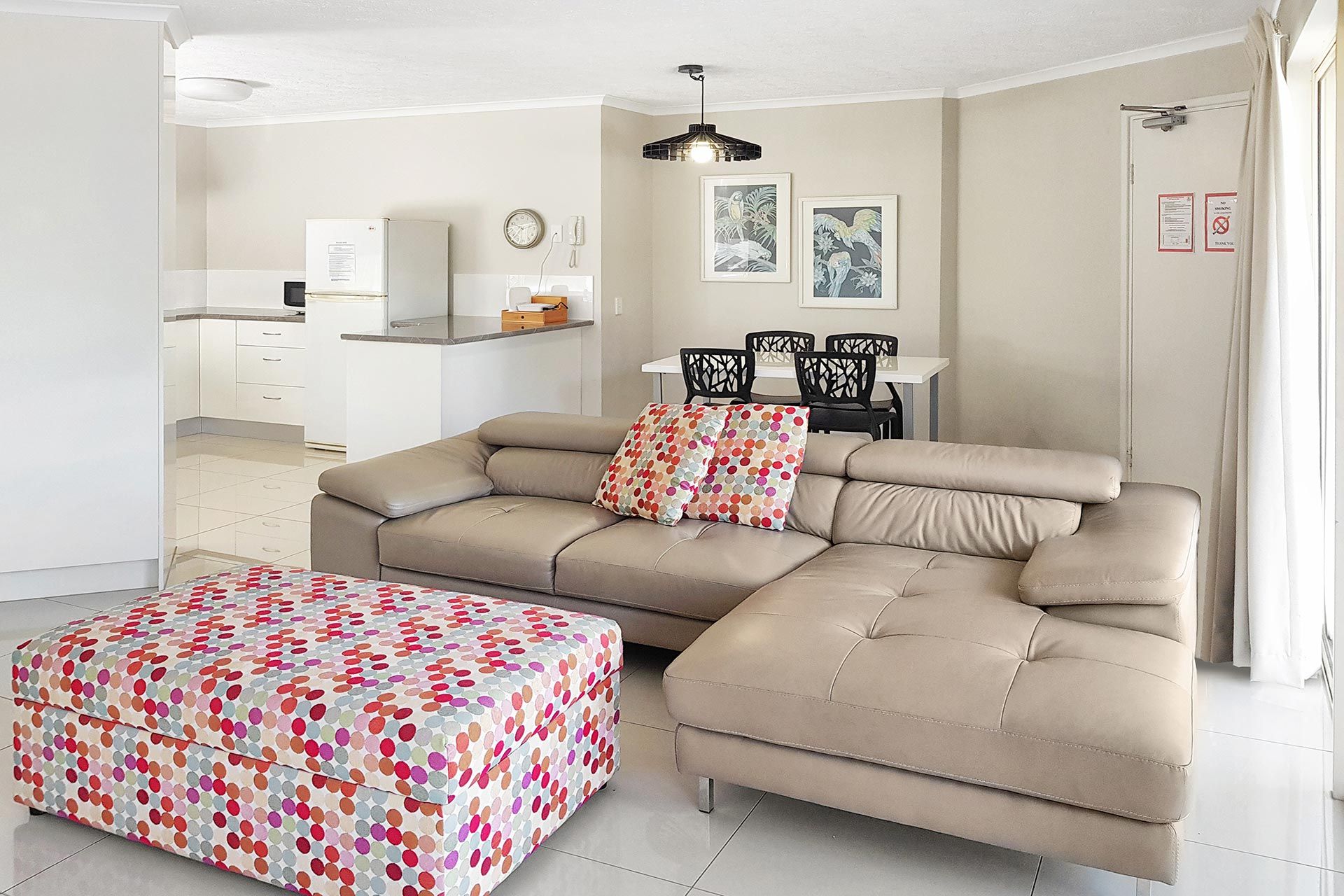 What do our guest have to say about us?
Our guests have scored us highly for all of Caloundra.
with 100% verified reviews, real guests, real stays, real opinions, our guests have been really impressed with how easy and smooth everything went.
Our staff are extremely supportive, friendly and informative. The Facilities are the best they have used.
We make sure that all our apartment are cleaned every 7 days, this is to ensure the fresh aromatic smell and safety of our guest. During these trying times we are making sure to disinfect everything so that our guest don't have to worry about staying at the Kings Way Apartment.
With a high rating for cleanliness from our guests, we can proudly say that we are doing a fantastic job.   
Carol – 8.0 | March
Very spacious and comfortable bed.
Jane – 9.6 | March
Fantastic large family unit with modern makeover and furniture. Great location. Staff very friendly and helpful and good with communication. Highly recommended.
Becky – 10.0 | February
Great location. Great communication from the manager.
Robert – 10.0 | February
Spacious, bright, well-equipped unit. Cathy is an excellent host.
Family from Australia – 10.0 | January
Location to beaches and towns as perfect. Beautifully renovated with all necessary amenities.
Julie – 8.0 | December
Very well set out apartment. The kitchen was particularly well stocked with crockery and cooking utensils etc for the 6 nights we were there. Handy location to the beach and to the main street and shopping area. Cathy who managers the property was wonderful to deal with.
Group from Australia – 10.0 | December
Fantastic customer service, nothing was too much trouble. We will definitely be back….for longer next time. Thanks Cathy.
Happy – 10.0 | December
Apartment was so clean, we absolutely enjoyed our stay. The location too is perfect close to everything shops and beaches, will definitely be back.
Emily – 10.0 | November  
The unit was fully self contained, close to the beach, shops, cafes and bars. Manager was extremely kind and helpful, rooms kept neat, clean and tidy. Would definitely stay here again.
Lynette – 9.2 | October
Manager was very friendly and professional. Location was excellent. I stayed in Unit 5 and the plus of that was only five steps to get up rather than another flight of stairs.
Georgia – 7.9 | October
This is a great size apartment for a family. It's centrally located so you can just park the car and leave it there.
Karen – 10.0 | September
Excellent location. Secure parking.
Lyn – 10.0 | July
Great location central to shops and beaches Friendly staff.
Couple from Australia – 10.0 | June
Location, was just handy to everything. Beach front, beach front restaurants and the main street shopping area.
Christine – 10.0 | May
Lovely Unit close to the beach and The landlady was lovely.
Jodie – 10.0 | May
Would stay there again, position, friendliness.
Nickie – 8.0 | July
Good location. Easy walk to main street and to beach. Apartment managers were friendly and helpful.
Jan – 8.4 | April
The location of this unit will guarantee you a very relaxing holiday!
Dave – 8.0 | April
Good location and well appointed.
Rennie – 8.0 | April
Perfect location. So close to the beach, shops, restaurants.
Cheryl – 10.0 | April
Great location just a quick walk to beach and then onto a coffee . Very relaxing and comfortable unit my friend and I love going there for a refresher break and is close to shops public transport. The managers John and Barbara are great. 
Chris and Jim – 10.0 | March
We have some lovely memories of our holiday so thank you both for making our holiday such a good one and our apartment was perfect .
The Heestermans – 9.0 | October
We really enjoyed our stay here, and loved being close to the sea. The beds were comfortable, and the apartment was well managed. Thanks for the friendly service and we also really enjoyed using the pool.  Thank you.
Keith – 10.0 | September
The apartment was everything that it was described as. The views are excellent and a convenient walk to everything. If you want to just chill out then there wouldn't be any need of a car, the airport bus will drop you to the door and back again at a reasonable cost. A great experience.
Keith – 8.7 | August
We loved our stay in your apartment.  The stairs were a bit of a problem for my husband who had a bad knee, but he is going in for a knee replacement so next time  will be even better!  Your friendly service was excellent and you should be proud of yourselves. Our overseas friends were also very pleased.
Claire – 9.0 | August
Excellent location, beautiful area with diverse range of beaches. John and Barb the apartment managers were just great, so helpful and friendly. Apartment was spotless. Perfect for exploring the area and also if you want to just leave the car and wander down to the beach.
Matthew – 10.0 | July
Was an amazing stay and staff were very friendly. Will be going back again, was a really great stay
Stephen & Angela – 10.0 | July
Many thanks for your hospitality during our stay at Kings Way Apartments, we thoroughly enjoyed our stay and hope to see you again next time we are up for a stay at Kings Beach.
Barbara – 8.0 | July
These units are clean and well maintained.  The units are competitively priced with 2 bedrooms and en suite. Each unit has 2 balconies with water views and catches sun both morning and afternoon. They have under cover car parking and are close to shops and bus stops. Excellent for a good holiday. 
John – 8.5 | June
We really enjoyed our time. The location and description It was exactly as described and would love to stay again sometime.
John – 8.9 | May
Very clean. Great views out to sea. Close to everything (walking distance). Sunday markets were great for breakfast!
Matthew – 10.0 | April
Location, location, location!! What an awesome spot. The perfect place for a family getaway to the beach. The apartment was a good size, had the essentials and allowed the family to easily access the beach and shops but also relax on the balcony with beautiful views and breeze. We loved our stay and would recommend to other families.
Josh – 10.0 | April
Hi John and Barb, We just wanted to say thanks for making our stay at King's Beach so enjoyable. We have stayed in other apartments right on the beach before and we so enjoyed our stay at King's Way Apartments that we would choose to come back to you guys next time. We loved the beautiful ocean views and the proximity to both the beach and the main street. Having floor to ceiling glass doors and windows really lets the sun in and means you feel like you're on the beach even when you're in the apartment. Thanks also for your help over our stay. Especially for helping us with our bags when we arrived. We are looking forward to coming back to King's beach soon!
Amy – 9.4 | March
Great apartment in a great location. Loved the balcony looking out to the water. Close to the shops and beach. There is a great grass picnic area with water views if you turn right on the boardwalk. My favourite spot of all the beaches! The pool was also fantastic for my 8 month old who was experiencing the pool for the first time
Zuzanna – 8.3 | February
Great location, lovely hosts
Ann & Adrian Howard
I would just like to give you a big thank you for our stay over Christmas.We had a wonderful stay,and as being disabled, being that close to the beach was perfect. We are now seriously thinking of retiring to the kings beach area.
Jo & Shaine
We both really enjoyed staying with you. Even though it was only a quick a visit, we managed to fit a lot in for just a couple of days. Your apartments are in an excellent position… so easy to walk to either the shops or the beach. We found the unit very clean and spacious and priced well.We look forward to getting back up to the Sunshine Coast later on in the year. Hopefully for a longer stay.
Shelly M
Thankyou very much, we enjoyed our stay and we will be back to visit. That apartment is absolutely lovely.
We look forward to coming back to stay in the near future. I like staying with you as its a perfect position there.
Christine O
We would like thank you to you guys. This year was our second year staying at Kings Way Apartments and again we enjoyed ourselves. We love the Unit and the locality being so close to the shops and the beach. This year we did more walking to the shops instead of driving. We hope to come up again next year and hope to make it a two week stay.
Andrea G
Thank you for making our stay at Kings Way very pleasant. We will be sure to visit again when returning in the future.
Max & Esther
We enjoyed our selves and the accommodation at Kings Way apartments. The apartment was extremely comfortable with lovely recliner chairs and a huge front patio which was awesome to sit out on. We loved every day we spent at Caloundra. We thank you both for your kindness and hospitality you both made our stay very inviting. Thanks for the good restaurant recommendations and good conversation. We look forward to seeing you both again and we have no problems in recommending these apartments for visitors.
C Campbells
We were very pleased with the accommodation at Kings Way Apartments. The room we booked turned out to be exactly what was shown on the website. It was spacious and very close to the beach. I am sure we will be coming back to stay soon.
Sandy & Roberta Marshall, Barry & Jan Heath
We stayed with friends mid August  in unit 3 and loved it. Everything was great and very handy to everything.John and Barb were the perfect hosts and very helpful. I just hope they don't sell as they are great people. We will be back.
Paul & Jenny Green
We stayed at the Kings Way Apartments in November. After a terrible experience at a previous holiday rental we were thrilled that John and Barbara were able to offer us an apartment. We shifted out of our dirty rental and shifted into their apartment. We were met with the clean smelling odour of a very clean two bedroom apartment with all of the conveniences. John & Barb were very helpful, kind and showed us compassion after our ordeal with the other rental. The apartment had everything that we needed, close to the beach and a nice walk to the main part of town. We enjoyed our morning walks along the beach walkway each morning. We would thoroughly recommend these apartments for their cleanliness inside and outside, the proximity to town and Kings Beach. We will have no hesitation to re-book if we again holiday in Caloundra. John and Barbara are excellent managers.
K Knox
We thoroughly enjoyed our stay, and so did Mum and Nan.
David & Karen Higgins
A very comfortable, conveniently located, unit with good cross flow ventilation, and we will certainly favourably consider stopping there again.
Tahnee & Shaun Leat
We had an amazing time on our holiday at Kings Way Apartments. Plenty of space, clean, neat, and friendly management. Would highly recommend any family to stay with you. And very reasonably priced. Thank you for having us!
The Gray Family
We did enjoy our break for the two weeks that we stayed at Kings Way recently in January 2013. We found it to be restful as well as its proximity to Kings Beach and the Caloundra shops was a big plus. The morning and afternoon walks to the beach with the accompanying refreshing swims were rewarding and our nights out to the Surf Club and take away were a change from home cooking especially for the "cook". We are hoping that we can visit again at holiday time. Thanks again for a pleasant holiday.
Cam, Lisa & Kids
Lovely stay and lovely hosts. Shame we couldn't stay longer but will book early next year! Thanks.
Helen M
This has been a lovely visit. The apartment contains all one could wish for. Well done! Special thanks to Barb & John.
Summa, Matthew, Caitlin & Emily
John & Barb, Thanks for the hospitality, it was a pleasure meeting you both and made a good time even better.
Debbie
Our apartment was great and the location ideal. We look forward to staying there again.
Doug & Maureen
We did enjoy our recent stay with you.The units were in a handy spot and the weather was great.
D & J Linde
Had a great stay. Actually coming up again in September. Looking forward to it.
Ray & Nancy Gamble
John and Barbara, Ray & I enjoyed our stay very much, the spacious apartment had all the comforts of home, and is situated in a very handy position to the beach, Bullcock Street shopping, clubs with the courtesy buses for picking us up and dropping us off, as well as the bus depot almost at the door for trips up the Sunshine coast. Looking forward to our next stay at the Kings Way. 
Mr & Mrs Barker
Thank you for your good wishes, and yes we hope to be up on the Sunshine Coast next March. We will most certainly want to stay with you at Kings Way. We wish you all a very merry Christmas and a happy and prosperous new year.
Margaret & Brian
John and Barbara. We did enjoy our stay at "Kings Way", & would recommend the Units to others.
We wish you all the best of health & happiness & a wonderful 2012.
Jullie & David
John and Barbara. Had a wonderful stay only wished that we could of stayed longer (oh well next time).
The unit was so much bigger then we expected and so comfortable and clean. It was great to be in walking distance to the beach and very relaxing sitting out on the balcony. Till next visit. Thanks. 
L & B Murphy, S & P Merriman
Lovely unit, well equipped. Plenty of hot water. Nice relaxed holiday, thank you. Easy access to everything, thank you.
Megan
Fantastic place – we will be back.
F & L Denison
We did have a very enjoyable stay at your apartment and for that we thank you. In addition we did enjoy the location which provided close proximity to both Kings Beach and the main shopping area of Caloundra.
Wayne & Uyen 
Just a little note from Wayne and Uyen (Rebecca) to say thanks for a very pleasant stay!. The apartment was clean and had excellent views. We really enjoyed our stay and certainly look forward to staying again. If any of our friends or associates are looking for accommodation on the coast, we will be happy to recommend your apartments.
Kellie T
Hi John & Barb. We thoroughly enjoyed our stay, our unit was lovely, very spacious. The pool was fantastic and very well maintained, and our kids enjoyed many happy hours there!. Next time we stay we would love to stay in one of the front facing units to enjoy better views of the ocean, but overall it was a very good holiday for us – the first time we have stayed at the coast for two full weeks, and thanks to your very reasonable accommodation rates we were able to do this. Our next big holiday won't be until September next year, although we do hope to sneak a short holiday in during the June/July school holidays. Thank you for your wonderful hospitality during our stay!. Regards.
Terry & Gabrielle S
John & Barbara. We had a great stay and hopefully we will return in the not to distant future. We have and will recommend your apartments and will most certainly stay with you again. Regards.
Simone & Rino
We  loved the apartment. Clean, comfortable and very convenient.  It also had a great view. With thanks.
Glenda
Excellent.  Hope to return soon.
Barb
Lovely position, very clean, will return.
J Bebb
It is a lovely and comfortable apartment, will come again.  Thank you.
McHenerys
It was a great apartment, wish we could have stayed longer. Thank you.
B & Y Mutch
Such a wonderful facility for our much needed quality rest. So easy to enjoy – position perfect for swim, shop, restaurants. Will pass on the good word. With thanks.
Maureen
Very clean & comfortable & close to beach and town.  Well priced for accommodation. Great service. Cheers.
Debs
Fantastic location, clean comfy and very relaxing.  John and Barb made us feel very welcome at all times.  Look forward to returning!.

The Grays
Very clean and comfortable, great managers (Barb & John).  Loved the unit, the kids loved the location.  Great family holiday – that's why we are coming back.
Michael & Pat
Very comfortable.  Great service from Barb and John.  Thank you.
The Christoff Family
Very nice and comfortable.  Will come again.
Ivan & Lorraine
Came for our 25th Wedding Anniversary – having a wonderful time, enjoying the stay.  Just love Caloundra.
Mark & Maree
Great Kings Beach Apartment, well fitted out.  Shall come again, keep up the good work.
Lorraine V
Excellent service from John & Barb. The unit was very clean, comfortable and its a great location.  Thank you.
The Singam Family
Lovely Unit – position, comfortable and very clean.  We were here & watching the terrifying floods unfold at home. (Brisbane) Thanks to John and Barb for your kindness and care.  We extended our stay and will return.
David & Robin Hall
As New Zealanders in the over 70 age group we find Kings Way Apartments meet all our winter holiday break needs  Managers John and Barb do everything to make the stay wonderful – ordering  a rental car, making tourist activity bookings or arranging the shuttle bus to and from Airport.  They become neat friends  The Apartment meets the need for morning and afternoon sun Only being five minutes for the beach, the dairy and the bus stop makes for convenience  The supermarket is  10 minutes away.  Caloundra is not a tourist town as such but the Sunday market is a must
Marcel
Clean and spacious apartment 100m away from the beach, and a short stroll along the sand to cafes and restaurants. Great host with great communication. Will be back.
Brett M
Looking forward to returning to Kings Way for our fourth holidays there.  Gets better and better each time we stay!!
Isla J
We had wonderful holiday staying at your lovely clean apartments have recommended Kings Way to many and will continue to do so. Could not ask for more helpful and friendly management team. We will return.
Sonya Mason
We had the most wonderful time,and the place was beautiful and clean ,obviously loved it and cant wait to go back,the only draw back was climbing the steps,yes good for fitness but when on holidays who wants to get exercise……lol
J Chapman
We have always thoroughly enjoyed our stay with you. The location is great and the units are wonderful, they really suit our needs and we really look forward to staying with you again in the future.
Owen & Jaime
Clean and lovely unit. We will certainly be back.
Aleisha & Shane
Thank you for all your kindness and hospitality during our stay. You made it a very pleasurable stay for us.