Kings Way Holiday Apartments
Enjoy the cool and relaxed atmosphere of Kings Way Apartments in beautifully appointed surroundings, only minutes away from the magnificent Kings Beach, Caloundra. The light and spacious atmosphere is enhanced by covered balconies taking the best advantage of the ocean views and warm, cool sea breezes.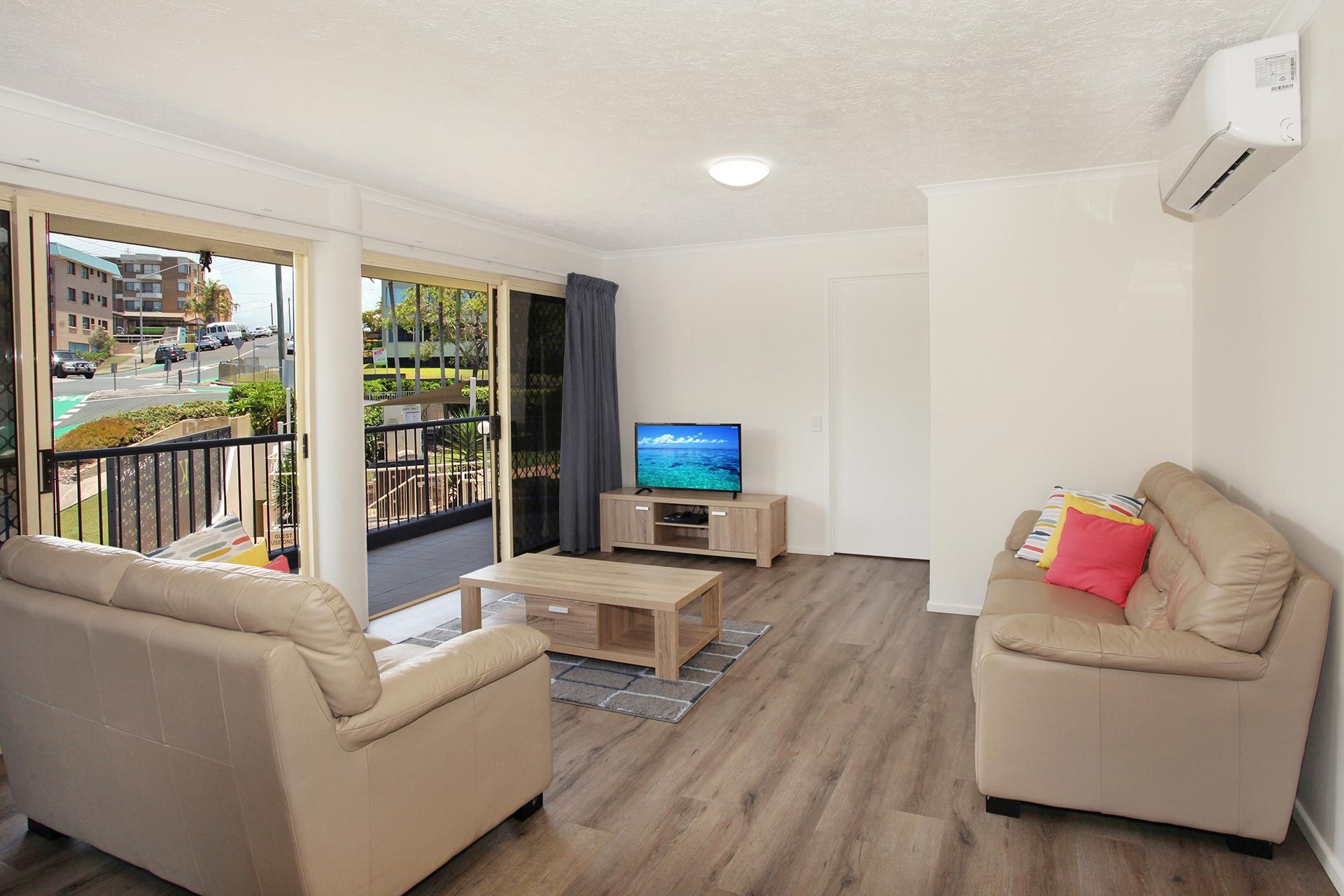 Looking for a One Bedroom Apartment?
All our apartments have 2 bedrooms, but we are happy to book and price accordingly to your needs, as a one bedroom option.
Sleeping a maximum of 2 guests, this option includes a choice of one of the 2 bedrooms, the Queen Master Bedroom with an ensuite or the second bedroom with 2 single beds and a separate bathroom and toilet. 
NOTE: The use of both bedrooms will be charged extra
Each of our Luxury apartments are fully self contained with all the required facilities, including a dishwasher, microwave and a separate laundry.
Two Bedroom First Floor Apartment
These Luxurious First Floor Apartments all have built in Air Conditioner and has a balcony front or rear with an elegant view of the ocean.
These stunning apartments are self contained and come with the required facilities, including a dishwasher microwave and a separate laundry unit to make sure you take it easy whilst staying with us.
You are able to select if you rather prefer an apartment with tiled floor apartment or a carpeted apartment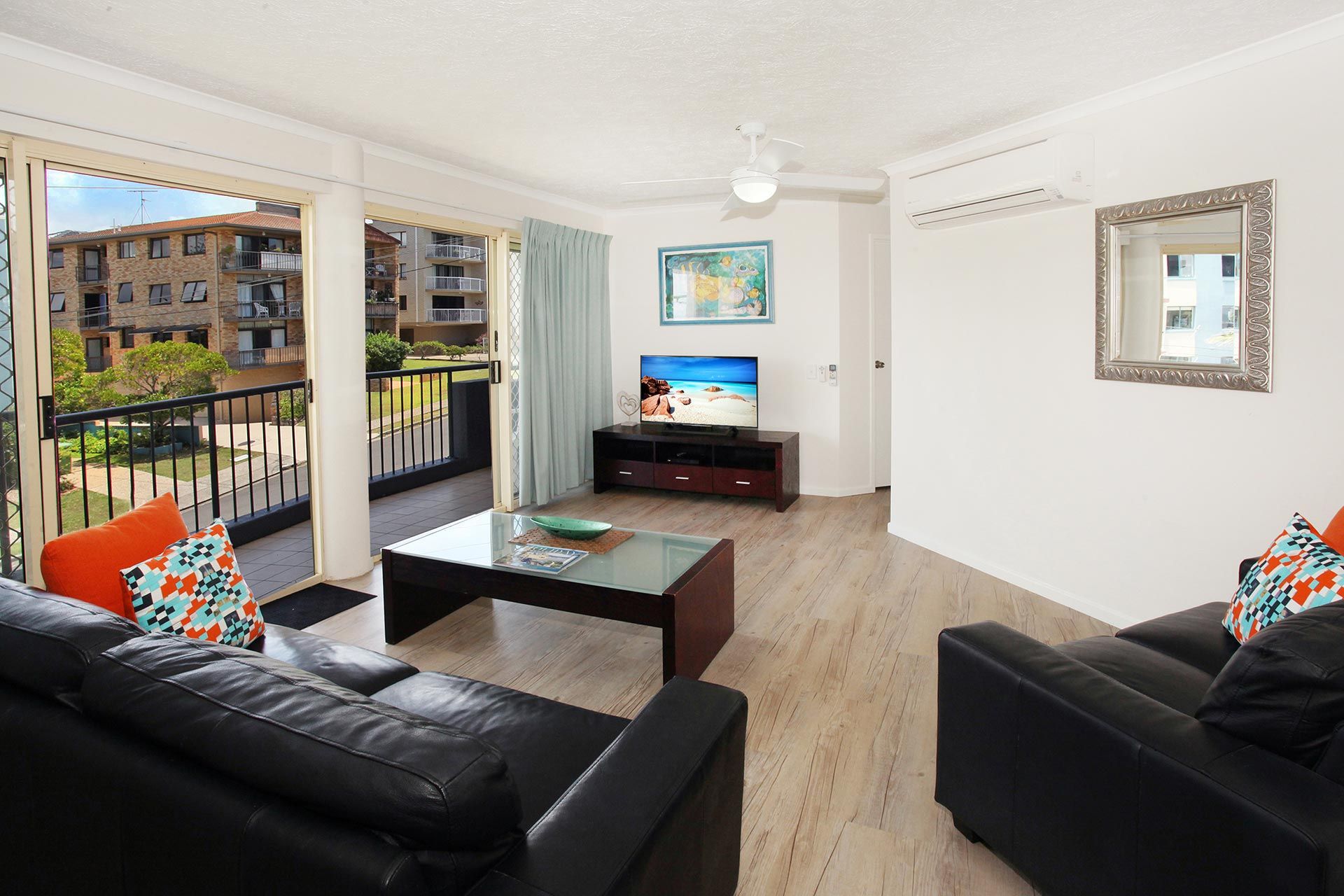 Two Bedroom Second Floor Apartment
The Second Floor Apartments are all carpeted and all aside from one come with an air conditioner for you to use. If you want an air conditioned apartment please specify this when you are contacting us and we will be able to adjust it to your preference.
Our second floor apartment all come with a balcony with an overhang providing a nice cool shade for when it gets too hot outside.
Same with every other apartments, these high class apartments all come with the Necessary facilities and unit for a calm and peaceful stay.
Two Bedroom Ocean View Apartment
The Ocean View Apartments all have been renovated for a more comfortable and fitting lifestyle due to popular request.
These Wondrous apartments have the Best View of the horizon and is fully equipped with the highest quality furniture and outside settings to maximize both relaxation and satisfaction.
Our Ocean View Apartments all come with the latest Facility units, giving an enhanced experience when staying in these apartments. They include a dishwasher, microwave and a separate laundry unit for you to freely use.   
All our Ocean View Apartments come with the latest Air Conditioner to make sure our rooms stay cool and fresh every time you step inside.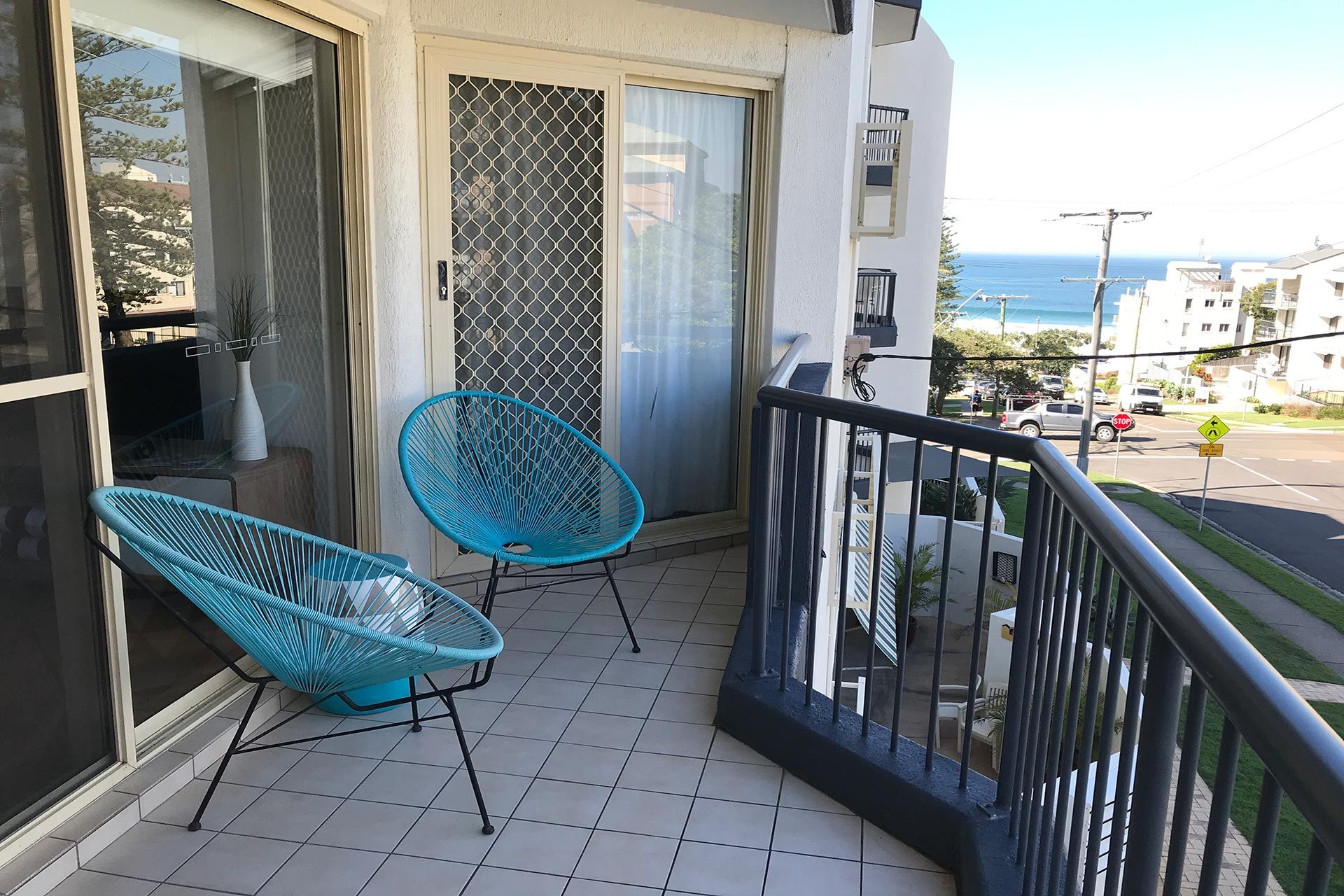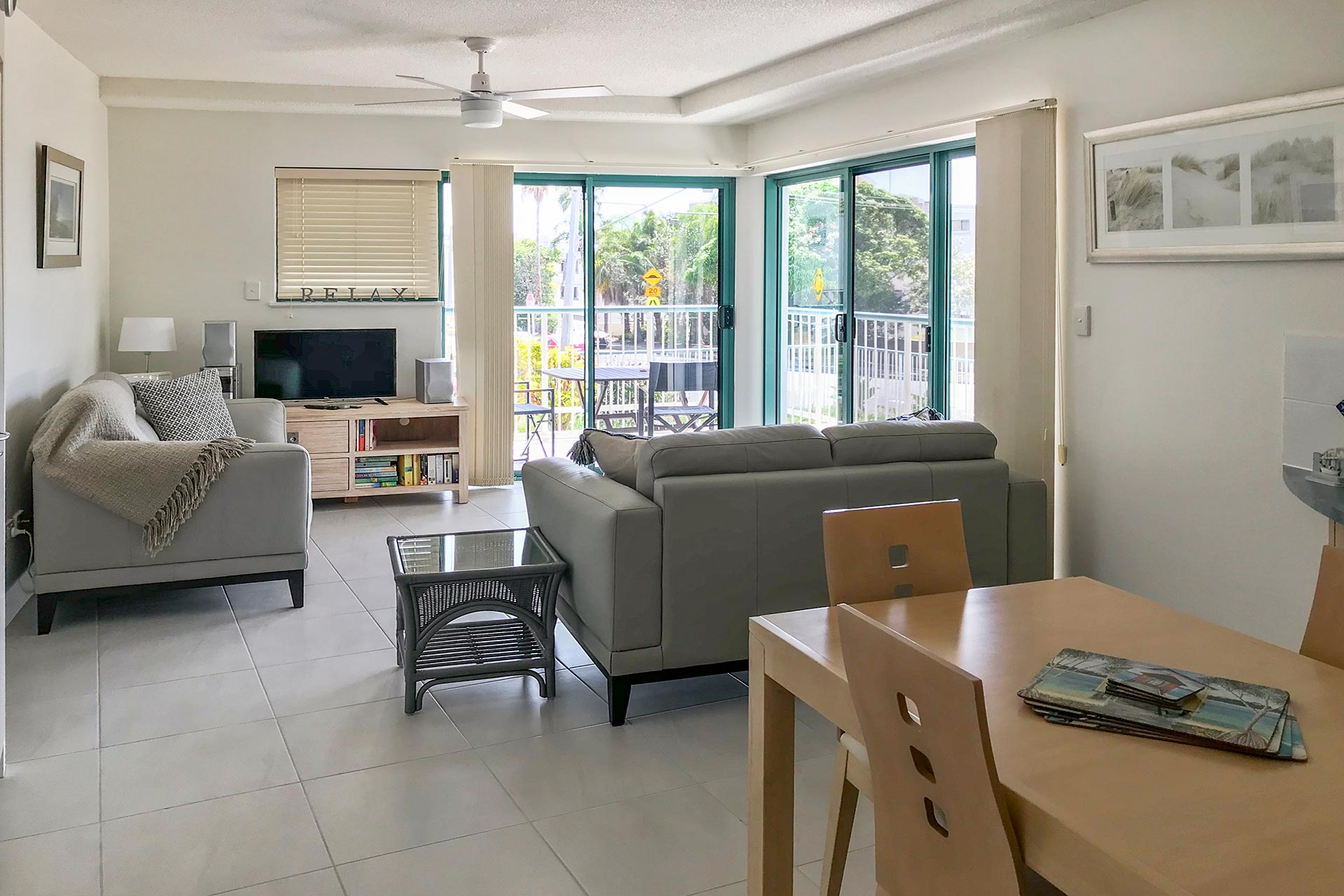 Ocean Crest Holiday Unit Accommodation
This ground floor unit offers convenience in location, space and comfort. A 2 bedroom unit with 1 bathroom, you are able to relax on the patio, take a exhilarating swim in our pool or even take a short stroll around Kings Beach.
Being within a walking distance to the center of Caloundra, gives you plenty of activities and sights to explore, swim in the ocean to your heart's content or take a stroll around our various unique shops at your disposal.
This beautifully decorated unit is located on the ground level of the Complex, our unit offers one of the best and most comfortable seating's you'll find, whilst offering a large dining table for family and friends.
All linen is provided, all we ask from you is to bring your own beach towels for safety standards. You are easily able to park either on the street or our car park.
Currently this unit does not have an air conditioner but due to where it's located, you will easily forget due to the nice and chill breeze that comes straight off the ocean.
Please if you are wanting this Unit, Contact us at:
Kings Way Apartments
20 Warne Terrace, Kings Beach.
Phone: +61 7 5491 7500
Email: booking@kingsway.net.au